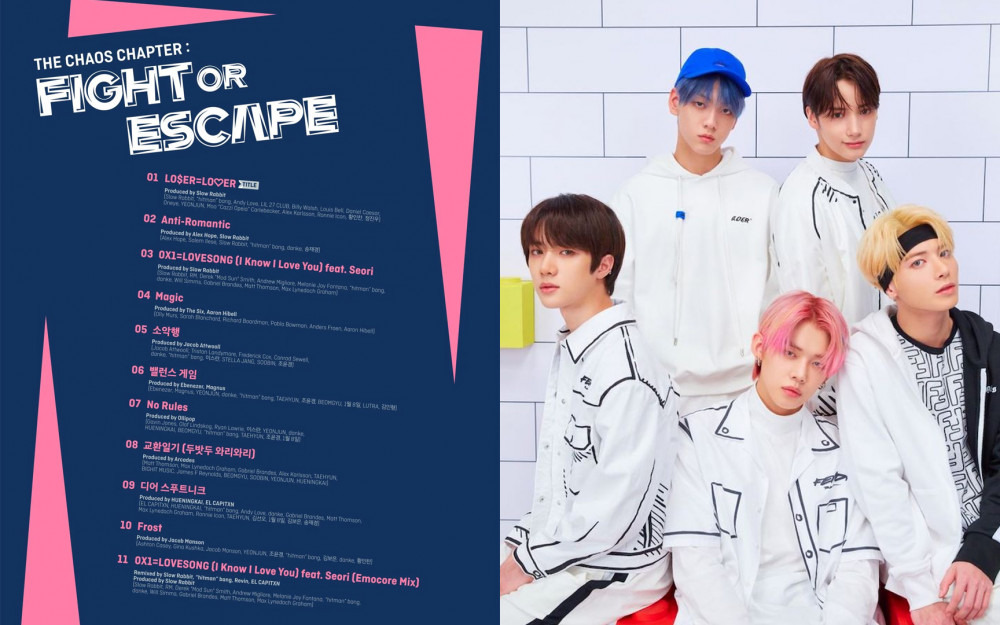 TXT members get ready to release the repackage album 'The Chaos Chapter: FIGHT or ESCAPE.'
On August 7 at midnight KST, TXT released the tracklist for their upcoming repackage album along with the cover image for the album. The repackage album will include 11 tracks in total along with the Emocore remix ver. of "0X1=LOVESONG."


TXT's 'The Chaos Chapter: Fight or Escape' has been set for release on August 17 KST. So check out the tracklist below and follow along for more teasers until the release!