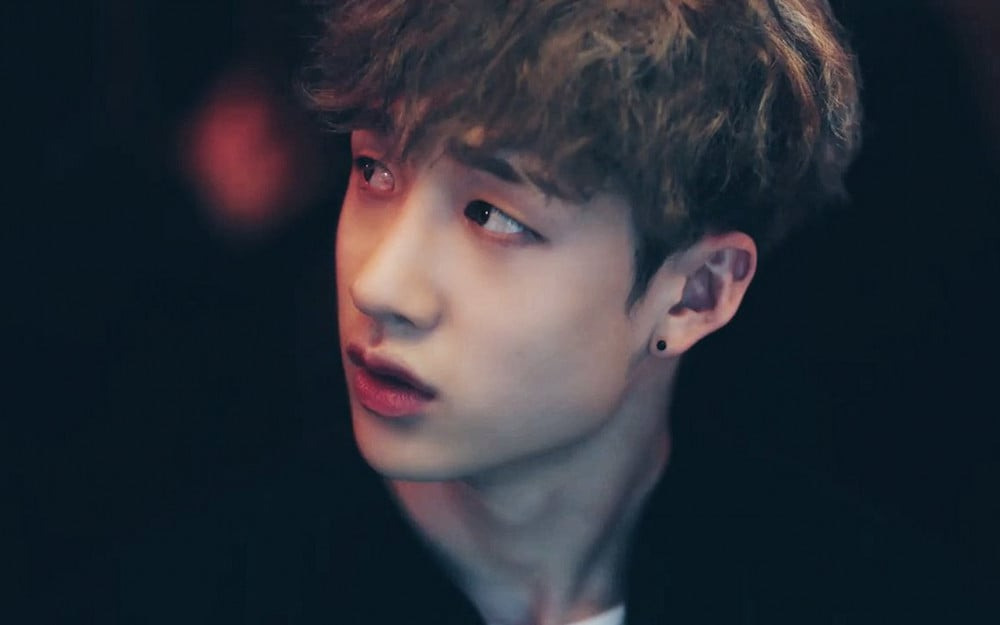 On August 3, Stray Kids' Bang Chan trended worldwide on Twitter as he took to Bubble to post an apology to his fans.
This was after an old video clip showing Bang Chan dancing to Childish Gambino's "This Is America" resurfaced on social media. The video clip showed Bang Chan dancing to the popular song, and fans pointed out his imitation of the Jim Crow pose at the end was offensive.
In the 1830s and 1840s, a white entertainer named Thomas Dartmouth created a racist character in blackface named Jim Crow. After the civil war, most of the southern states passed laws denying basic human rights to blacks, and this became known as the "Jim Crow" laws.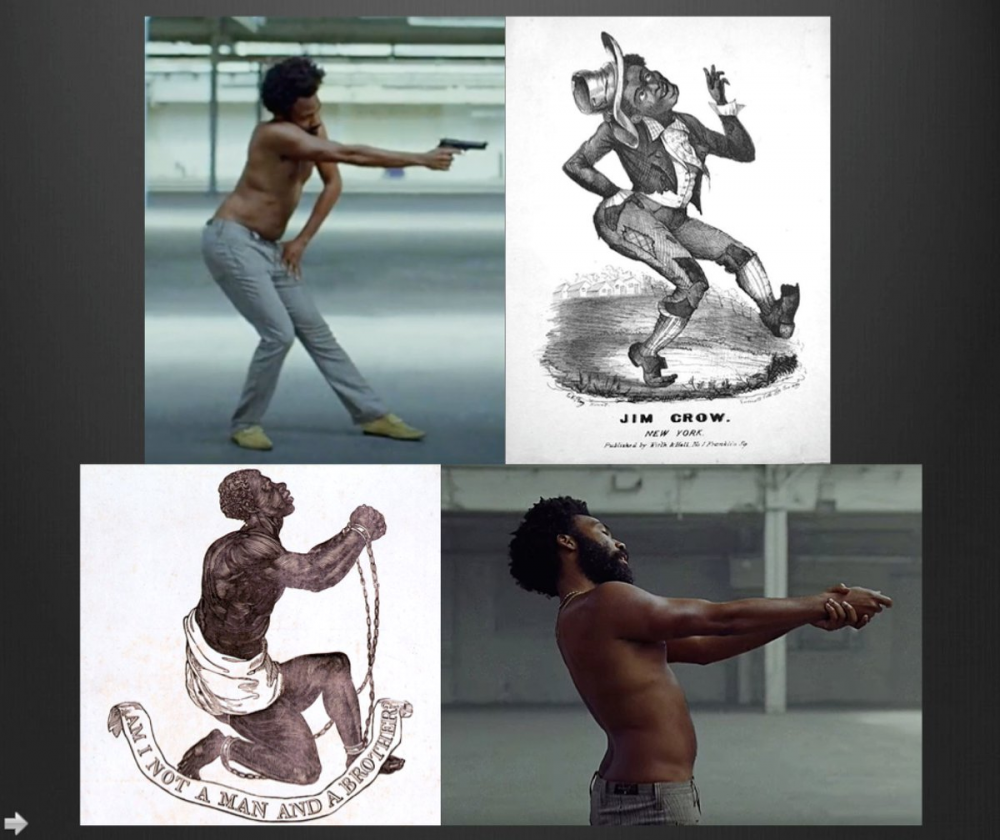 The Jim Crow laws mandated the segregation of public schools, public places, and public transportation, and the segregation of restrooms, restaurants, and drinking fountains between white and black people. Jim Crow represented the legitimization of anti-black racism and was symbolically represented as a satire in Childish Gambino's music video for "This is America."


Therefore, many Stray Kids fans were disappointed when Bang Chan imitated it. As his past video spread on social media, Bang Chan took to Bubble to post a lengthy apology to his fans.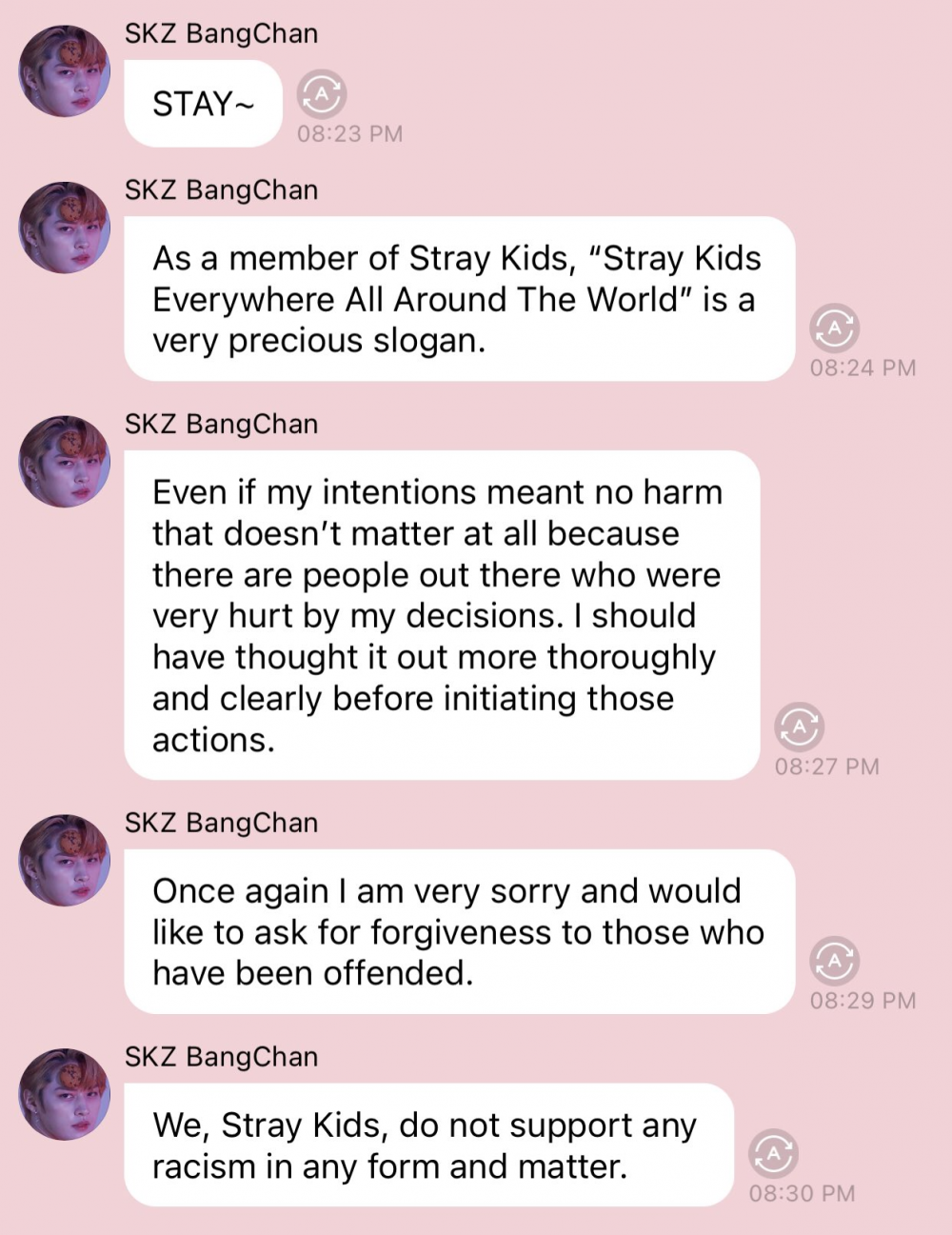 According to the netizens on social media, it seems that Bang Chan took it into his own hands to post this lengthy apology to his fans without the company's permission. And since his apology, online users on the web have been in constant discussion over the issue.
(black) stays please interact.

TW: JIM CROW

what can we do to get an apology out of bang chan?? this is the last straw for me I'm so hurt ☹️☹️. Is there anything that can be done like mass emails? pic.twitter.com/ucEZD6kBHi

— . (@planetmingii) August 3, 2021
BRO THIS MAN HAS NOTHING TO DO WITH ALL OF THIS SHIT !! IF YALL WANT TO THROW HATE JUST THROW IT ALL TO JYPE OR DIV1 pic.twitter.com/jr3wOBf3DI

— 𝑚𝑖𝑦𝑎 。゚•┈୨♡୧┈•゚。 (@hyunjinluvs_) August 3, 2021
[💌💭] 210803

Message is here!

(sent 9:23-9:30PM KST) pic.twitter.com/hz1i9ItEud

— CB97. (@cb97boba) August 3, 2021
One Korean American user on YouTube pointed out that it was wrong for Bang Chan to do the pose, but he probably didn't know about the pose and did not intentionally mock it.