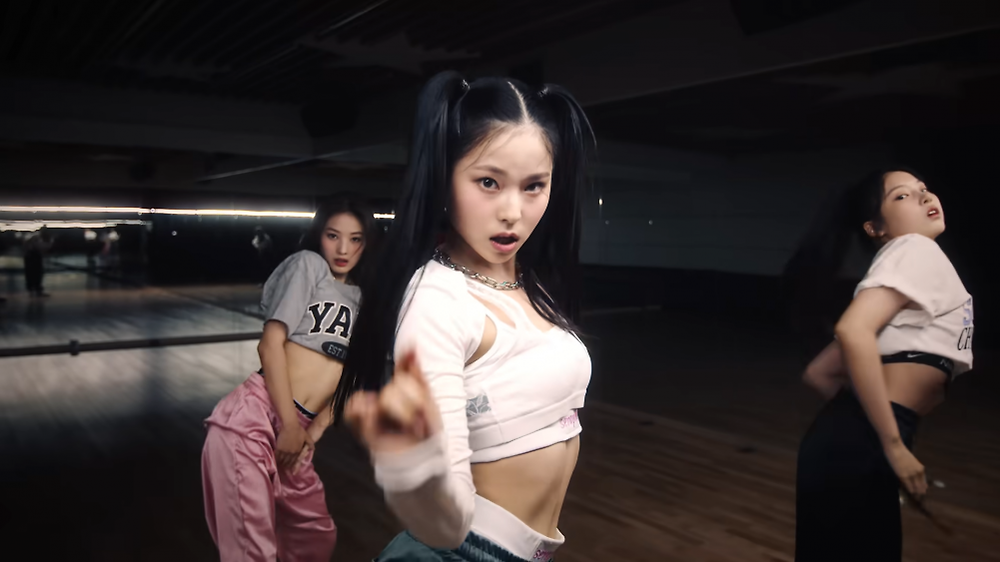 JYP Entertainment previously released teaser images of the label's new girl group JYPn.

The teaser images below reveal snippets of JYPn's 'qualifying highlights,' which means future fans will get to see what got the members into JYPE's newest girl group. Then on August 6 at midnight KST, JYP Entertainment finally unveiled the dance video of the three members of the upcoming girl group.
[🎥] [JYPn] Press Cover | QUALIFYING | Samantha Long X Eom Taewoong Choreography 🏆

▶ https://t.co/a1YWAQWTCm@iamcardib
#JYPn#지니 #JINNI#지우 #JIWOO#규진 #KYUJIN#QUALIFYING#GRAB_YOUR_FUTURE#YOUR_NEXT_FAVORITE_GIRL_GROUP pic.twitter.com/gAPtS8PZEq

— JYPn (@JYPn_official) August 5, 2021
The three members in the dance video were Jinni (born 2004), Jiwoo (born 2005), and Kyujin (born 2006). These girls are supposedly part of the girl group that JYP Entertainment will be launching in February of next year.
Already various netizens are impressed with the members' visuals and their dance skills as they showed off their dominating charisma. Netizens commented in an online community their praise and expressed how impressed with the three girls. Netizens commented, "Wow, they're excellent," "My heart is beating so fast, they are awesome," "the girl with the pink pants is so pretty," "All three of them are so good at dancing," "Their performance is so good," "The girls are so gorgeous," "If one of them is born 2006, that's only 16 years old, wow," "I can't believe they're so young. born 2004? that's after the 2002 World Cup, lol," and "They are so crazy good."