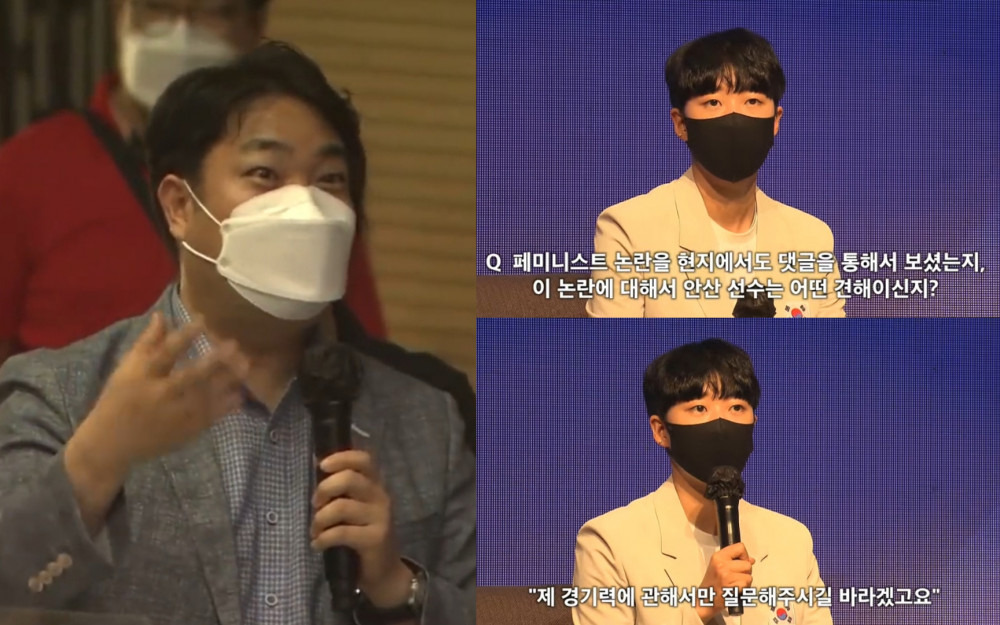 With the rise in hostility against feminists in Korea, there have been more and more individuals in the entertainment and the sports industry who have become embroiled in various controversies and being accused of being feminists.
It seems that certain male online communities target female individuals who are becoming the hot topic in Korea and accuse them of being feminists based on groundless reasons. On various occasions, popular girl group members such as Red Velvet's Joy and Brave Girls' Yuna has been ousted as they were accused of being feminist.
Recently, this issue has moved over to the sports industry as archery athlete An San has become the hot topic as she became the first archer ever to claim three gold medals at a single Olympics. An San won two gold medals by winning the mixed team competition and the women's team competition, followed by a gold medal during the woman's individual archery final at the 2020 Tokyo Olympics.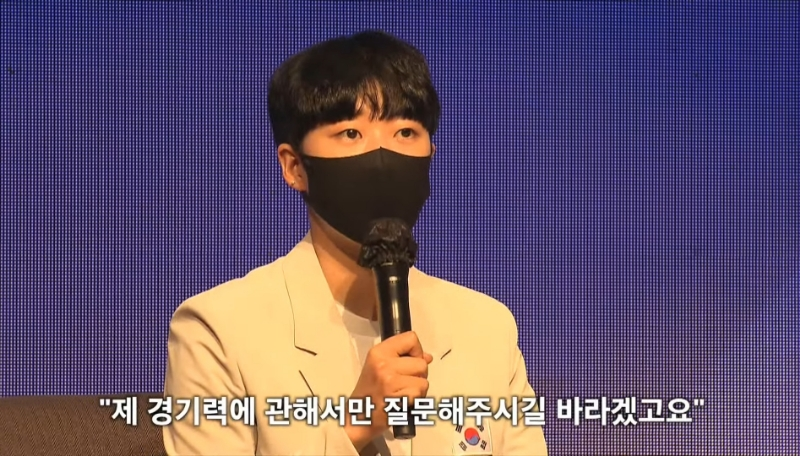 As she has gained immense fame during the past few weeks, she has also gained much scrutiny and haters along with her fame. An San has been recently suffering from these groundless claims as there were some netizens who accused her of being a feminist as she has short hair, while some stated that she has been using flagged to be pro-feminist in Korea.
Although there were rational individuals who would shield the athlete from such hate, there are some who add fuel to the fire, such as a reporter who asked An San about the feminist controversy. During a press conference marking the athlete's return from the Olympics, one reporter went to ask An San, "I want to know if you were able to see the comments in regards to the feminist controversy and what is your viewpoint on this controversy?" An San kept composed and replied, "Please only ask me about the tournament."
When other netizens saw the interview, they gathered to an online community to express their anger as the reporter was being rude. Netizens commented, "I hope the reporter gets bird pooped on," "Why is he asking that question?" "He looked so happy to make An San flustered," "That question would obviously make her feel uncomfortable and he knew that. But he still asked, so rude," "She's so professional," "She's more professional than him," and "he's really a trash reporter."