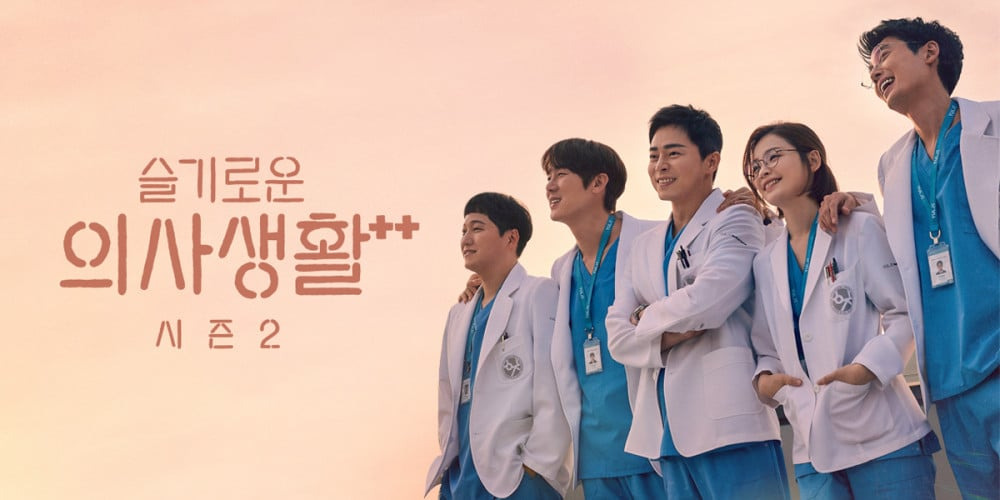 Many K-netizens have expressed the opinion that the 2nd season of tvN's 'Hospital Playlist' is getting "boring".
Particularly, in the drama's latest episode aired on August 5, the story seemed to focus much more on only one main character. However, ever since its beginning, 'Hospital Playlist' has emphasized that there are five main characters, and the drama centers around the lives of each of these five friends.
Netizens said:
"The writer needs to do something about their storytelling style... this season is so boring."
"I don't really have a favorite character or couple, I just watch it for the story, and I'm disappointed that they are playing up the romance aspect too much."
"For some reason season 2 is more cringey and it feels like they're forcing viewers to focus on certain 'lessons' or 'takeaways'."
"Personally, I've noticed this in a lot of Shin Won Ho productions. When the characters aren't dating yet, the story is somehow fun and exciting. But once they start dating, it becomes boring."
"The couples just don't really hit in the feels... I'm just like can y'all go do your work."
"Yeah I remember waiting all week to watch one episode during season 1, nowadays I don't watch it on Thursdays anymore, I'm just not looking forward to it as much."
"I thought it was supposed to be a drama about life inside a hospital... not a love story."
"I'm sorry but the Gyeo Wool & Jung Won couple is so boring."
"The story has made no progress... like it's halfway through the second season, but where has the story gone? Nowhere..."
"I mean to me it seems like Jun Wan and Suk Hyeong's stories will be told more in the second half."
Meanwhile, according to Nielsen Korea, the August 5 broadcast of 'Hospital Playlist 2' recorded an average viewership rating of 10.6%. This is in the same range as the average viewership rating of the drama's first episode, aired on June 17, which was 10.0%.