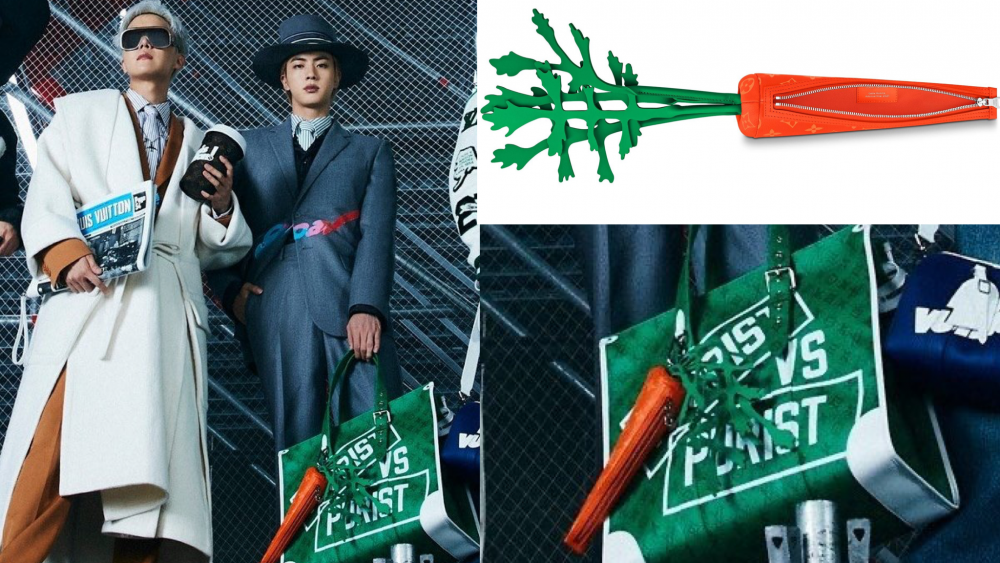 It was revealed that Jin's outfit for Louis Vuitton Men FW 2021 Collection became a hot topic in the fashion world
. The iconic carrot pouch was not produced for sale, but the demand for it was so high that LV decided to make it
available to purchase
.
according to youtuber kwak tori about "Louis Vuitton pop-up"

the carrot pouch it's pretty popular. it wasn't originally planned to be produce. it was just a shoppiece, but there were so many inquiries that the production was confirmed 🤩 HIS IMPACT! #진https://t.co/BA3VdTWx1p pic.twitter.com/MzmiTYkjix

— The Jin Cafe ¹⁰⁹ 💎 (slow) (@filoseokjinnies) August 6, 2021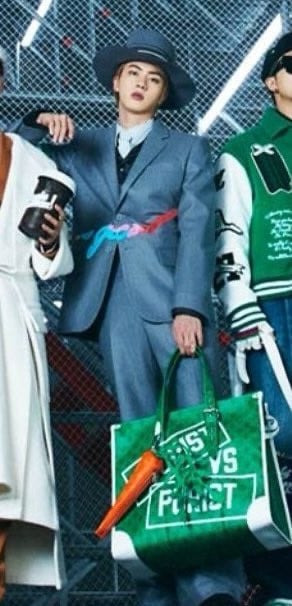 Even despite it being criticized.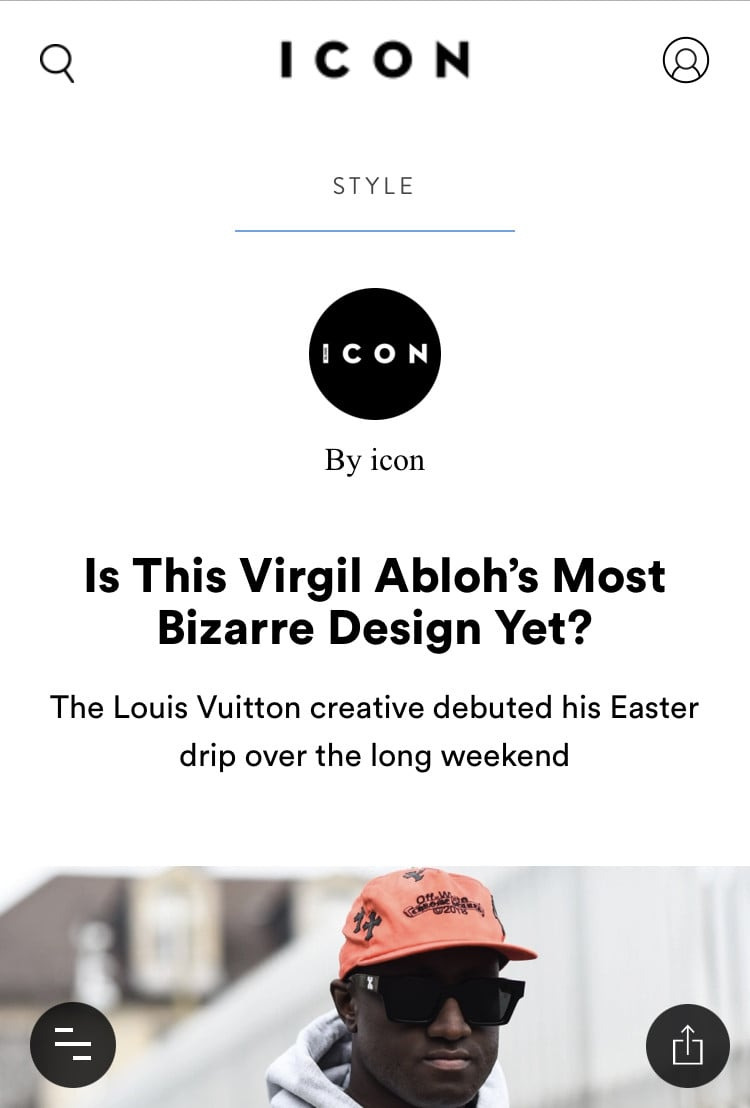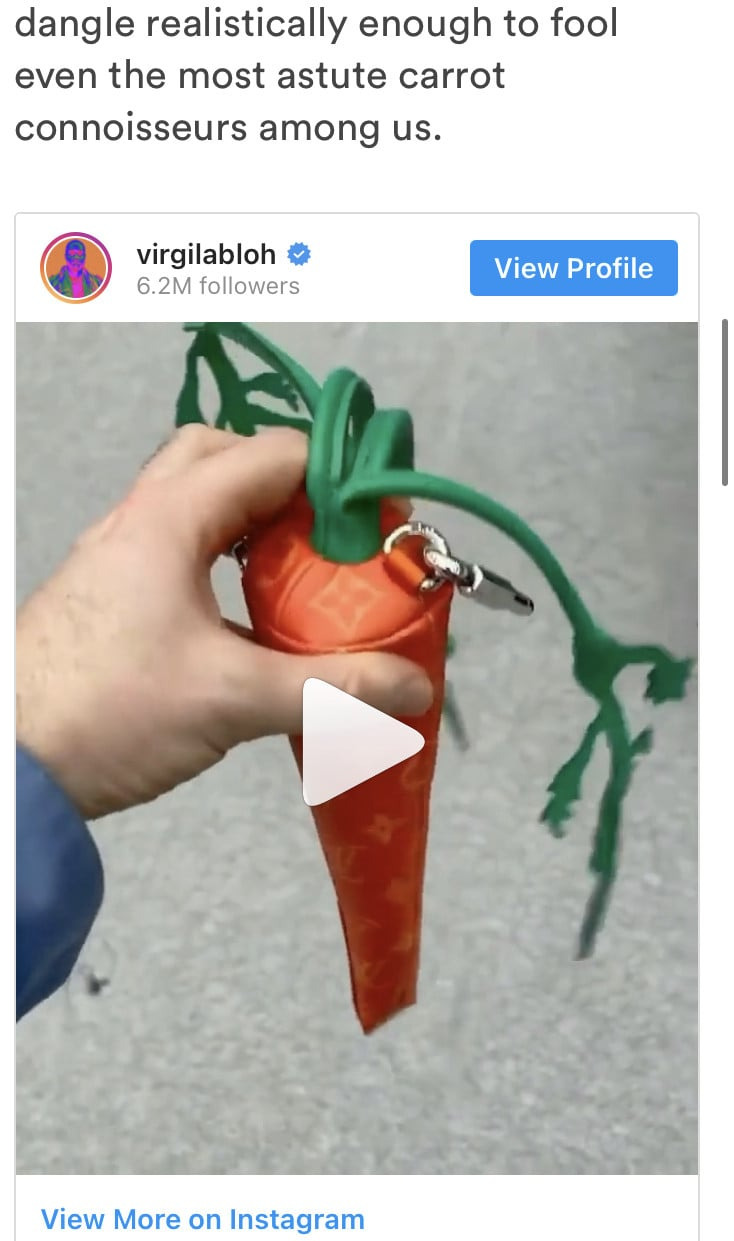 Previously,
Jin's outfit was posted by Instagram stylists and Lee Min-ho, etc. He even got noticed and praised by a respected filmmaker Upi Avianto
. The designer of LV Men FW 21,
Virgil Abloh
(the founder of Off-White), also posted only Jin's photo to his Instagram.
Jin truly did the best job at being the face of Louis Vuitton and the showstopper for the collection presentation
.
210711 | انستقرام⭐️

تحديث حساب الفنّان Mino عضو فرقة Winner الرسمي عبر الانستقرام بصورة له مع مانيكان طقم العلامة التجاريّة Louis Vuitton الذي روّج له سوكجين خلال حدث عرض الأزياء

🔗: [https://t.co/8PLMNBp1S9]#진 #BTSJIN
-AN pic.twitter.com/hvqPBVDHQK

— 𝐀𝐫𝐚𝐛𝐆𝐞𝐦 𝐒𝐞𝐨𝐤𝐣𝐢𝐧 | SLOW (@arab_seokjin) July 11, 2021
bts ate up that louis vuitton fashion show but my man kim seokjin..... oh my GOD he ate and left NO crumbs. what a guy.

— ✨CAMERON✨ (@CAM3R0NPH1L1P) July 7, 2021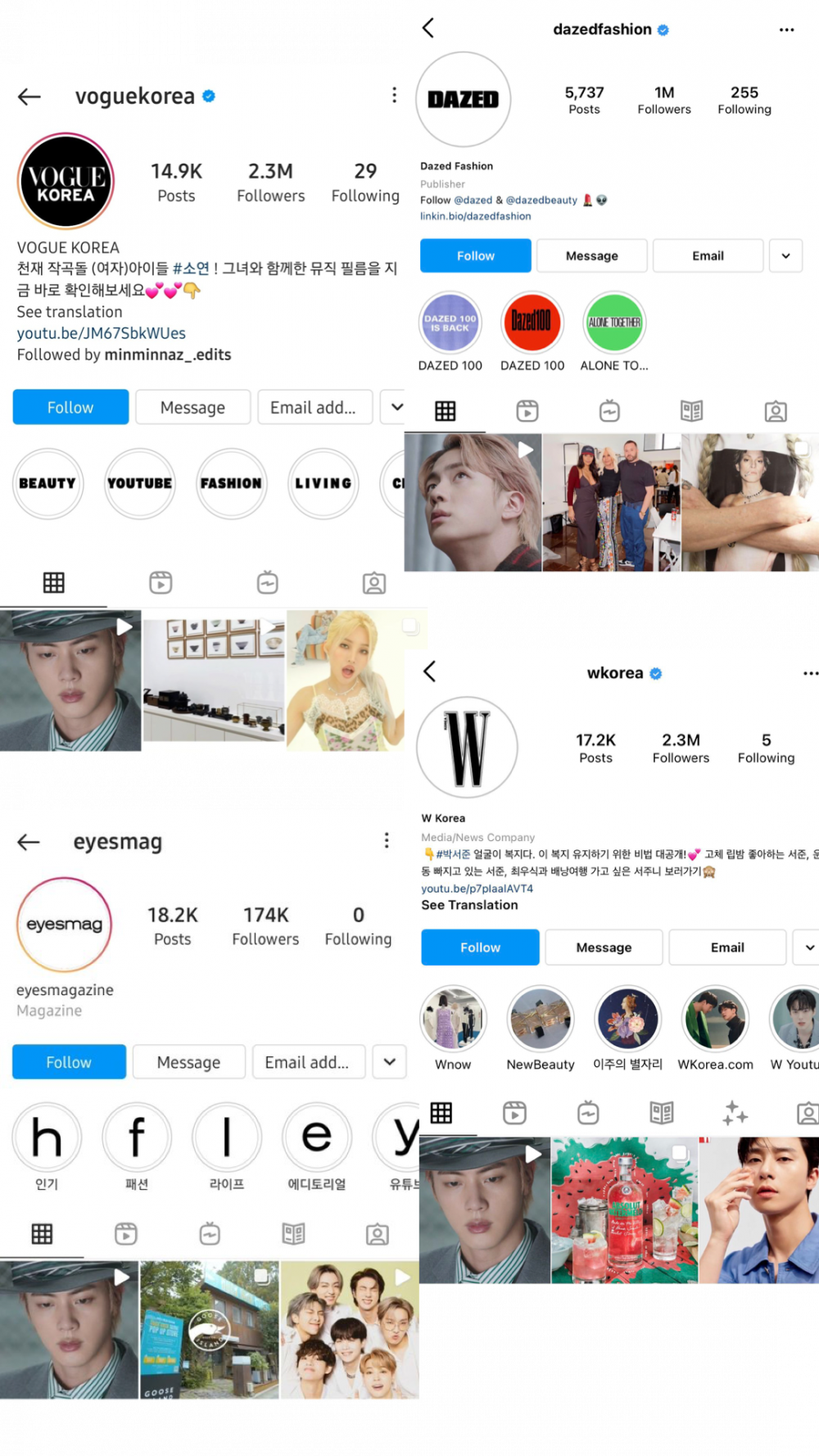 [#JinMedia] Virgil Abloh, the general designer of menswear at LOUIS VUITTON & founder of the street brand Off-White, posted a photo of #Jin posing in a Louis Vuitton outfit on his Instagram account

Like & share before 3PM KST✅
1⃣https://t.co/wqFtHbzm8l
2⃣https://t.co/ai4avuLYGx pic.twitter.com/QFXXpxBSdJ

— Seokjin Blogs (@Jin_blogs) July 14, 2021
Jin himself likes wearing non-trivial outfits.
180831 앗ㅋㅋㅋㅋ#JIN #진 #석진 #석찌니 #worldwidehandsome #방탄소년단 #BTS⁠ ⁠⁠ ⁠⁠ ⁠⁠ ⁠⁠⁠ @BTS_twt pic.twitter.com/5kgDCRyt0M

— 단델리온 (@dandelionforjin) August 30, 2018