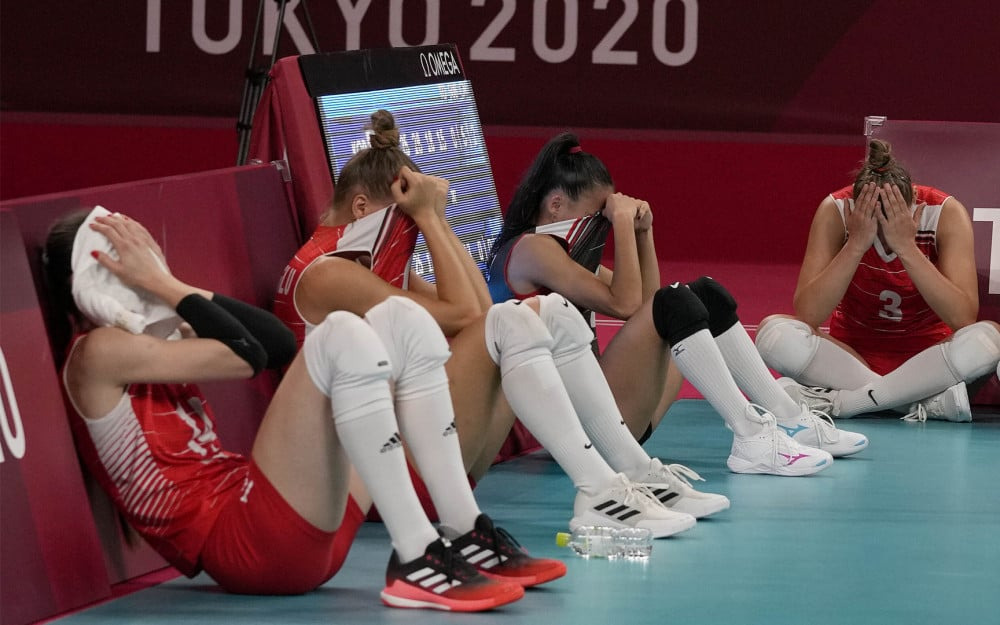 The Turkish women's volleyball team players collapsed and even shed tears after losing their match against the Korean volleyball team, led by Kim Yeon Kyung, at the Tokyo Olympics.

Although the Turkey team lost, they have been applauded by their nation's people and shared messages of support on social media. The Turkish people have been suffering from large wildfires sweeping the country for the past week. Despite the difficulties in their country, the volleyball team players performed their best and fought till the very end.
Turkish fans were not the only ones who were impressed by their performance. Korean citizens were also thrilled by the Turkish team's fighting spirit. Turkey is considered a "brother" country for South Korea as they aided in the Korean War.
News spread among Korean netizens that Turkey did its best for fans of its home country in the midst of a big fire. In response to the news, many Korean netizens have started a movement to donate to the Turkey wildfires, and this movement quickly spread through social media as many netizens shared saying, "Let's send donations to Turkey, which suffered from the fire in the name of the Korean team."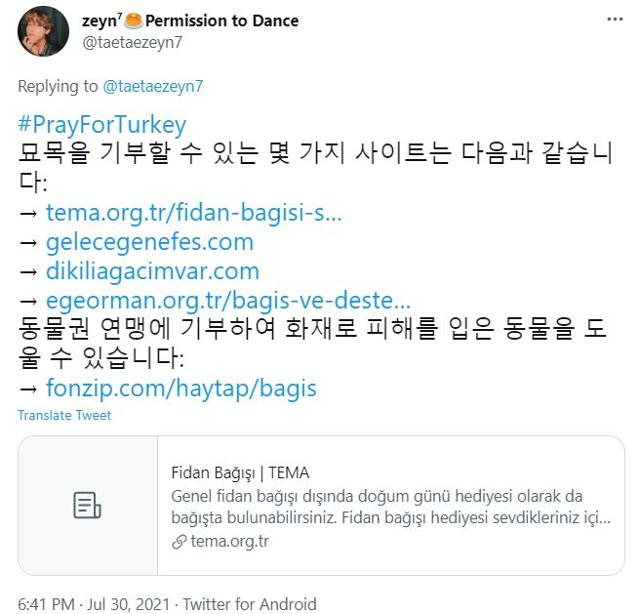 On August 5th, there was a series of tweets posted on Twitter revealing that Turkey had been suffering from severe fires, and many Korean netizens have stepped forward to make donations. Since then, many Korean netizens have shared, "
Turkey is suffering from fires, and half of the country is burning. Let's show support and cheer on the Turkey players who showed great performance"
and proposed to donate under the names of the Korean volleyball team players such as Kim Yeon Kyung.
Many netizens have posted series of certifications showing that they had donated to protect seedlings and animals from the Turkey fires. Earlier, netizens in Turkey also shared information about the fires in the country and asked many people to help and support the country.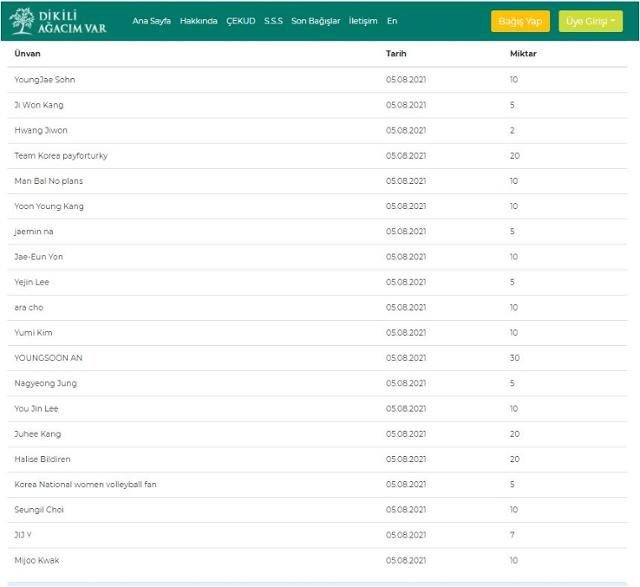 When the volleyball match between Korea and Turkey ended on the 4th, there were more tweets and social media content introducing the fire in Turkey, along with more people volunteering to donate to the country. Many people showed proof of their sponsorship as they shared that they donated for a tree to be planted in Turkey through Çekud, a Turkish Environmental Group.