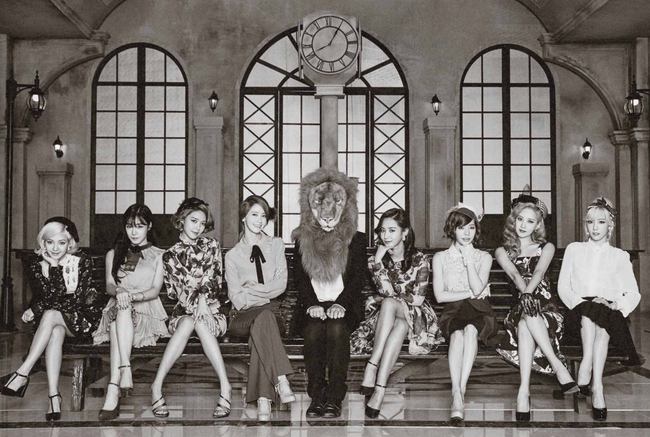 Nation's girl group Girls' Generation will always be labeled legendary, and rightfully so. Despite debuting back when K-pop was male-dominated, they thrived and established themselves as an unbeatable force in the scene, breaking records and carving the blueprint for next-gen idols.
One would think that in an eight-member group, some would be left outside the spotlight. But that's not how it worked in Girls' Generation, with all of them being all-rounders who managed to make their individual star qualities complement each other. Fourteen years into their debut, and we still find it difficult to say who exactly our bias is, as all of them seem to be professional bias wreckers. Check out their solo acts that prove why:
11:11 by Taeyeon
Easily one of the best vocalists among K-pop idols, Taeyeon's trademark has always been her ability to take us deep inside the heart of her songs. In 11:11, she bares her soul out through a quieter, stripped-down sound, allowing listeners to focus on the emotions she wants to convey.
Collar by Sunny
With Collar, Sunny's soft and sweet voice breathes life into the longing of Bawoo (Jung Ilwoo) and Soo Kyung (Kwon Yuri) of the series Bossam: Steal the Fate. The lyrics are already painful, but the way she delivers them gives even more depth to the narrative.
Runaway by Tiffany
In this pop/R&B track, Tiffany utilizes her girly-husky vocals - a quality that makes her unique when grouped with the SNSD vocal line. Since becoming a solo artist, she has managed to highlight her brand and sound in her releases, and we're looking forward to more!
Time of the Time by Yuri
There is a certain subtlety in Yuri's voice that works perfectly for songs of heartache and nostalgia - those that do not need an in-your-face belting, but just the right amount of warmth. Admit it: sometimes it's just what we need to be able to connect with the music.
Winter Breath by Sooyoung
Listening to Winter Breath is like sipping a cup of coffee during cold weather. The lyrics take us to a place of solitude, but the vocals offer a comforting presence. Reaffirming her songwriting skills, this was also penned by Sooyoung herself, which leaves us hopeful for more of her originals in the future!

When the Wind Blows by YoonA
Visual goddess YoonA has proven time and again that she is more than just a pretty face. In When the Wind Blows, she sweeps us off our feet with her soothing performance, wrapped up with the delicate playing of acoustic guitar and piano.


Don't Say No by Seohyun
Showcasing her vocal prowess as a soloist, Seohyun catches the world off-guard and takes center stage in
Don't Say No
. Opening up an entirely new era for herself, she shies away from her innocent image as the group's
maknae
and unapologetically unveils the strong independent woman that she is.